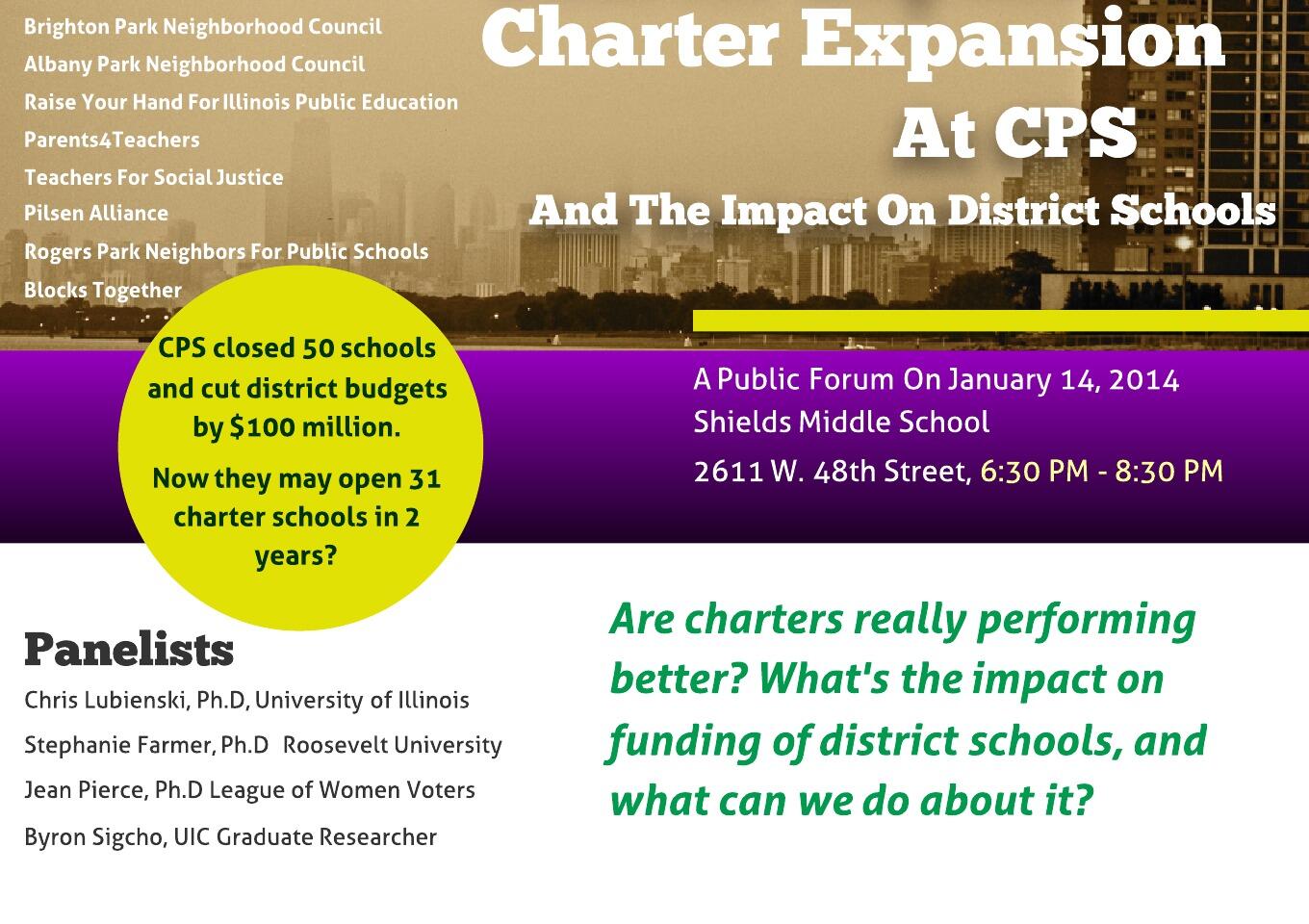 On January 22nd the Board of Education will meet about the possible addition of 21 new charter schools.
The world of charters is confusing, ever-changing, and has a direct impact on neighborhood schools. Consider attending the January 14th forum at Shields Middle School, 2611 W. 48th Street. The forum begins at 6:30 P.M., and is sure to be informative.
Update: As promised, tonight's charter forum did not disappoint. The Southwest side communities of Brighton Park, McKinley Park, and Pilsen spoke up loud and clear in their resistance to charters. Specifically, these communities do not want outside organizations coming into their communities and dictating not only who serves their children, but who receives schools funding.
The research panel clearly detailed the many ways CPS undermines its own neighborhood schools:
While inflation and money to charters have increased, CPS budgets have not.
Charters are often treated to $1 rent and outside services to CPS.
Funding to charters has increased faster than enrollment.
Wonder how the CPS Board of Ed will vote on the 22nd?
Readers, leave a comment or email wct.tips@gmail.com if you attended this panel and have more information to share.